Daddy Boot Camp: UC Health offers "dads only" parenting program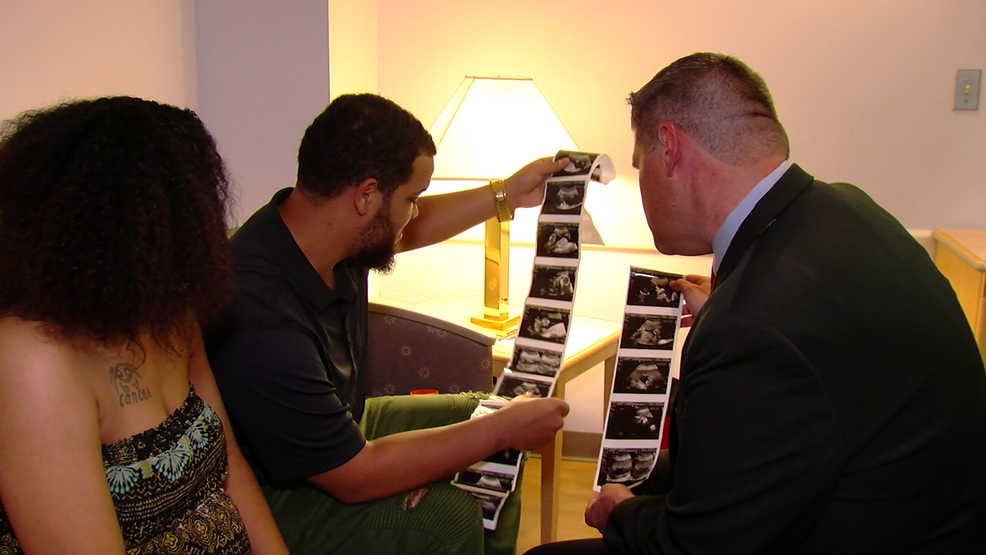 CINCINNATI (WKRC) - Just in time for Father's Day, there's a special gift that dad can give himself.
It's all part of a free parenting program at the University of Cincinnati Medical Center "by dads for dads."
While moms often ask questions about what they need to know when they have a new child, for dads it may be a little bit tougher, so now there's "Daddy Boot Camp."
"It's men showing men the powerful formula of fatherhood," said Jason Huff, a Daddy Boot Camp coach
Jason Huff is a Daddy Boot Camp coach. The boot camp is a monthly program run by "veteran" dads for "rookie" dads.
Rookie dads like Brennan Scott. He's about to be a first time father when Monique's baby is born in just a week.
"This is my first baby, my baby girl," said Brennan. "My biggest questions are just, what do I do?"
Bootcamp is a three-hour introduction to fatherhood for dads only.
It starts with what Monique wants most, a bit about sharing responsibilities and ends with some real hands-on-help.
The goal is to give Brennan a perfect parenting prescription for his baby's healthy future.
It's not just practical care, but a baby knowing you care, in so many ways.
"Every father, I believe, wants to make sure that they tell, especially with their daughters, the right things in life, and to make 'em feel loved and appreciated and wanted. I guess that's the biggest thing," said Huff.
The next free Daddy Boot Camp program is July 24th from 4 p.m. to 7 p.m. at UC Health.
You can call 513-584-BABY (2229) For more details, or you can follow this link.
It is open to all dads, not just those who deliver at the University of Cincinnati Medical Center.
Unmute