Police immunity: Investigation unearths dozens of recent claims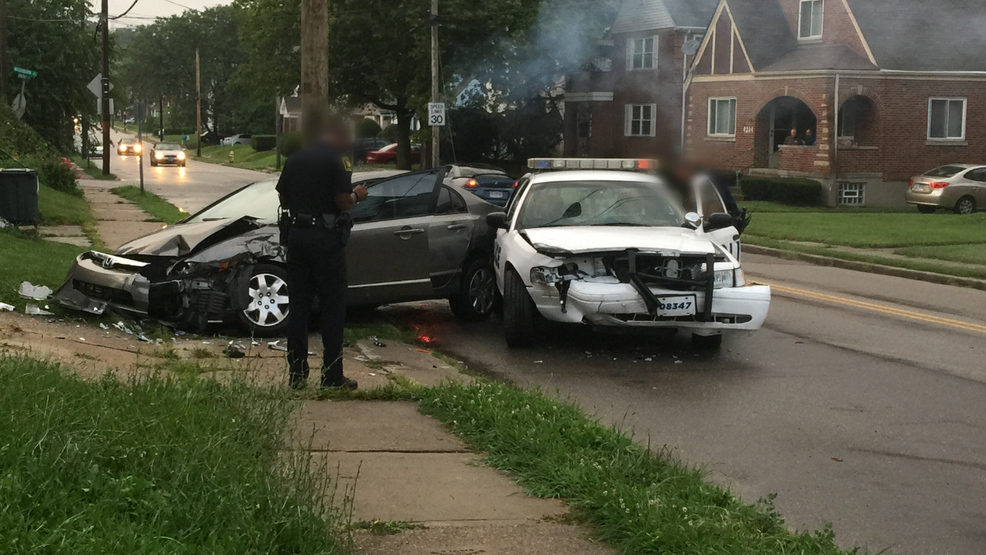 CINCINNATI (WKRC) - Local 12's investigation of Ohio's immunity law has uncovered dozens of emergency vehicle crashes where people are left paying the bill.
After months of requesting records from city hall, Local 12's Investigative Reporter Duane Pohlman now has those documents and they reveal how often Cincinnati claims immunity.
At the same time, the mayor and a candidate for mayor both say the man at the center of Local 12's original investigation should be paid back
But, as Duane shows, that man is still waiting.
The Cincinnati Police cruiser that lost control on a curve on August 3rd, 2015 left an impact on Bobby Burgess.
Burgess just bought a 2007 Honda Civic 9 days before the crash.
His totaled Civic now sits in his father-in-law's driveway.
"It kind of turns my stomach to see it," said Bobby. "I'm sittin' with this wreck. I can't do anything with this, obviously."
Burgess can't do anything because he's stuck with the bill from the crash. It is a total of $12,321.65.
While the accident report clearly states the police cruiser "failed to maintain control in a curve," the city of Cincinnati denied Burgess' claim stating: "The city of Cincinnati is immune from liability for damages while police officers are on a call of duty."
This Ohio law does allow Cincinnati, and all cities in Ohio, to deny claims like Bobby's if police, fire or EMS personnel are "responding to an emergency call" and "there's no willful or wanton misconduct."
The cruiser that hit Bobby's car was responding to a robbery call with lights and siren at the time of the crash.
Local 12 wanted to know how many claims are filed at city hall and how the city handles them, so Duane Pohlman filed a public records request asking for all claims made between January 1, 2015 to April 1, 2017.
After nearly 3 months and numerous emails, Duane finally got the records and sorted the results.
Here's the break down for the police claims:
27 citizens filed claims with the city to be reimbursed for damages totaling $120,738.15.
A little more than half those claims were approved, but the city paid the full amount of damages just five times.
In seven cases, the city covered the deductible and nine cases were "denied" with zero payouts.
In the end, the city of Cincinnati settled $120,000 in claims for $32,939.30, saving nearly $88,000 by paying 27% of the full claims.
For Bobby Burgess, the savings for the city is a $12,000 burden on him.
Local 12 wanted to know if Cincinnati's elected leaders thought Bobby should be reimbursed, despite the law.
Duane Pohlman repeatedly requested for a one-on-one interview with Mayor John Cranley and his opponent Councilwoman Yvette Simpson, but neither agreed.
At the Local 12 mayoral debate, before the May primary, Local 12 asked both if Burgess should be paid back.
"I think that's something that, if the law has some sort of loophole, we need to make sure we correct it. If we're at fault, we should certainly take care of it," said Yvette Simpson.
"Yeah. I think we should. Obviously, as councilmember Simpson said, we should first see if insurance covers it, but beyond that, if there are out-of-pocket losses that can be verified, I think, in this case as you described it, the answer is yes," said Mayor John Cranley.
That was in April and still, Bobby is paying for a crash that wasn't his fault.
When asked if he thought he was ever going to get his money, Bobby said: "I can only hope. I really hope so."
Local 12 and Duane will continue to try and get answers.
In the meantime, the Local 12 investigation has triggered a push for a major change at the Ohio statehouse.
Duane will tell you about the call for a new law as fallout continues from Local 12's exclusive investigation of police immunity.
Unmute