First responders organize fundraiser in memory of Pollitt family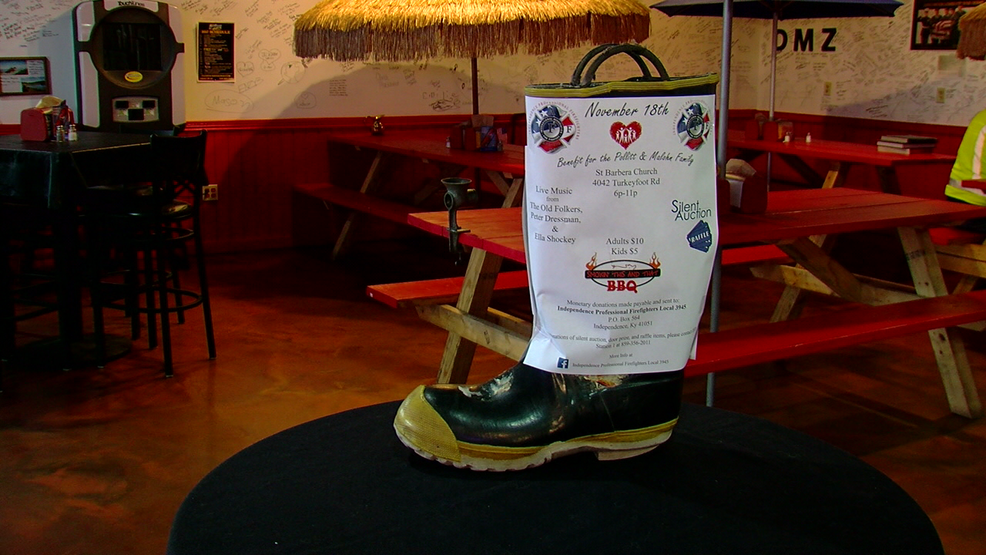 INDEPENDENCE, Ky. (WKRC) – It was not the kind of tragedy first responders in Independence are used to dealing with when they first arrived to the scene of a crash that resulted in the deaths of five members of one family that included three children.
There was nothing emergency workers could for them, so now they're doing what they can.
A head-on collision killed Rodney Pollitt, Samantha Malohn and their three young children HallieAnn, Brenden and Callie. They were on their way home from teacher conferences.
They were dead in their seatbelts when Firefighter Paramedic Ken Harney got to them.
"The amount of helplessness I felt in that moment, I'll never forget," said Harney.
Independence firefighter EMT Seth Barth was there too.
"I'm hoping after the 18th, I can put a lot of this behind me…," said Barth.
He's talking about "November 18th", a fundraiser they are planning in memory of the Pollitt children. All money will go to a scholarship fund for Grant County schools.
"One of the biggest things is seat from Riverfront Stadium," said
One of the silent auction items is stadium seats with the autographs of four Hall of Famers.
"We have Johnny Bench, Anthony Munoz, Joe Morgan and Marty Brennaman," said Harney.
"We are getting a basketball signed by John Calipari," said Barth.
Businesses on both sides of the river have donated gift baskets and gift cards. Calls are coming in from all over the country.
"I took a call from a gentleman in North Carolina who heard the story and wanted to send a check," said Harney.
Smokers from "Smokin' This and That BBQ" in Florence will move to the event site at St. Barbara Church on Turkeyfoot Road. The owner is donating all the food the firefighters will serve.
"I'm going to make enough BBQ so no one is going to go away hungry. I mean that with all my heart and soul," said Guy Cummins of Smokin' This and That BBQ.
No one knows how many people will show up. It could be thousands.
"The city of Independence doesn't see this often type of loss of life, community healing could be a big reason for the success," said Harney.
The information about presale event tickets, silent auction items, live music and how to donate is on the fire department's Facebook page. You can find a link to that page here.
Unmute